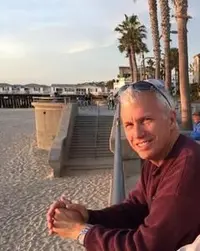 Prior to my coaching and consulting career, I spent 25 years in public service as a Foreign Service Officer with the U.S. Department of State, serving in Washington DC, Canada, Mexico, Turkey, Colombia and Slovenia. I have managed large offices, important programs and millions of dollars in public resources.

I transitioned from this senior executive career to follow my 'calling' to help those who face professional and personal dilemmas, career questions and stresses over work/life balance.

As a certified executive and personal development coach and leadership consultant who specializes in career and personal growth, I maintain a successful private practice with a wide range of clients around the world. I also continue to work part-time with the State Department as a leadership coach and training consultant. I live in Washington, DC, and San Diego, CA. Coaching is most often conducted by telephone or via Zoom/Skype/FaceTime, so your location can be anywhere!

I am also an experienced facilitator and speaker. Topics on which I have presented include: inspirational and authentic leadership, management of people, courageous followership, generations in the workplace, the Myers Briggs Type Indicator (MBTI), Strengths Based Leadership, the Global Competencies Inventory (GCI), change management, organizational development and other powerful subjects. Please email me at [email protected] for more information on my availability to speak to your organization or group.

Experience, Certifications, Additional Training

United States Department of State, Foreign Service Officer, 1987-2011 (retired Senior officer).



Coaches Training Institute, Certified Professional Co-Active Coach (CPCC), November 2012.
www.thecoaches.com

International Coach Federation, Professional Certified Coach (PCC), August 2015 - present.
Associate Certified Coach, February 2013 - August 2015.

University of California, San Diego, B.A. major in History, minors in Economics and English, March 1983.